Largest Range of
UK and European Flooring Brands in UAE
Find your Flooring
The classic elegance of wood or the contemporary aesthetics of vinyl? Explore endless creative possibilities plus hundreds of accessories for your dream floor.
VIEW OUR BROCHURES
Interested to know more? View, download or request a copy of our brand brochures here.
Best Selection of Bespoke and Value Flooring in the UAE
UKFS has the largest selection of engineered click vinyl flooring and bespoke engineered wood in the UAE, as well as a wide choice of matching accessories. It offers the best innovations in flooring with over 1,000 best in market products in the widest range of designs and sizes. All UKFS products are rigorously tested by an ISO accredited laboratory, offering a 20 year to 30 year warranty.
Superior Waterproof Click Vinyl Flooring
The Pro-Tek™ brand is at the cutting-edge of modern engineered click vinyl flooring, combining advanced technology with a wide choice of natural and stylish designs at highly competitive prices. This versatile and durable product is 100% waterproof and comes with built-in underlay, making it the ideal floor for any location, whether commercial or residential.
UKFS also provides a complete set of matching accessories for all its Pro-Tek™ products. Download New Price List
Bespoke Wood Flooring
Nothing spells luxury like exquisite wood flooring tailored to your tastes. At Bespoke Wood Flooring, your individuality comes to the fore with exclusively made-to-order, quality-engineered plank, herringbone and prime-grade oak flooring from the hands of master English craftsmen. Meant to accentuate the most opulent Arabic homes or the most modern downtown high-rises.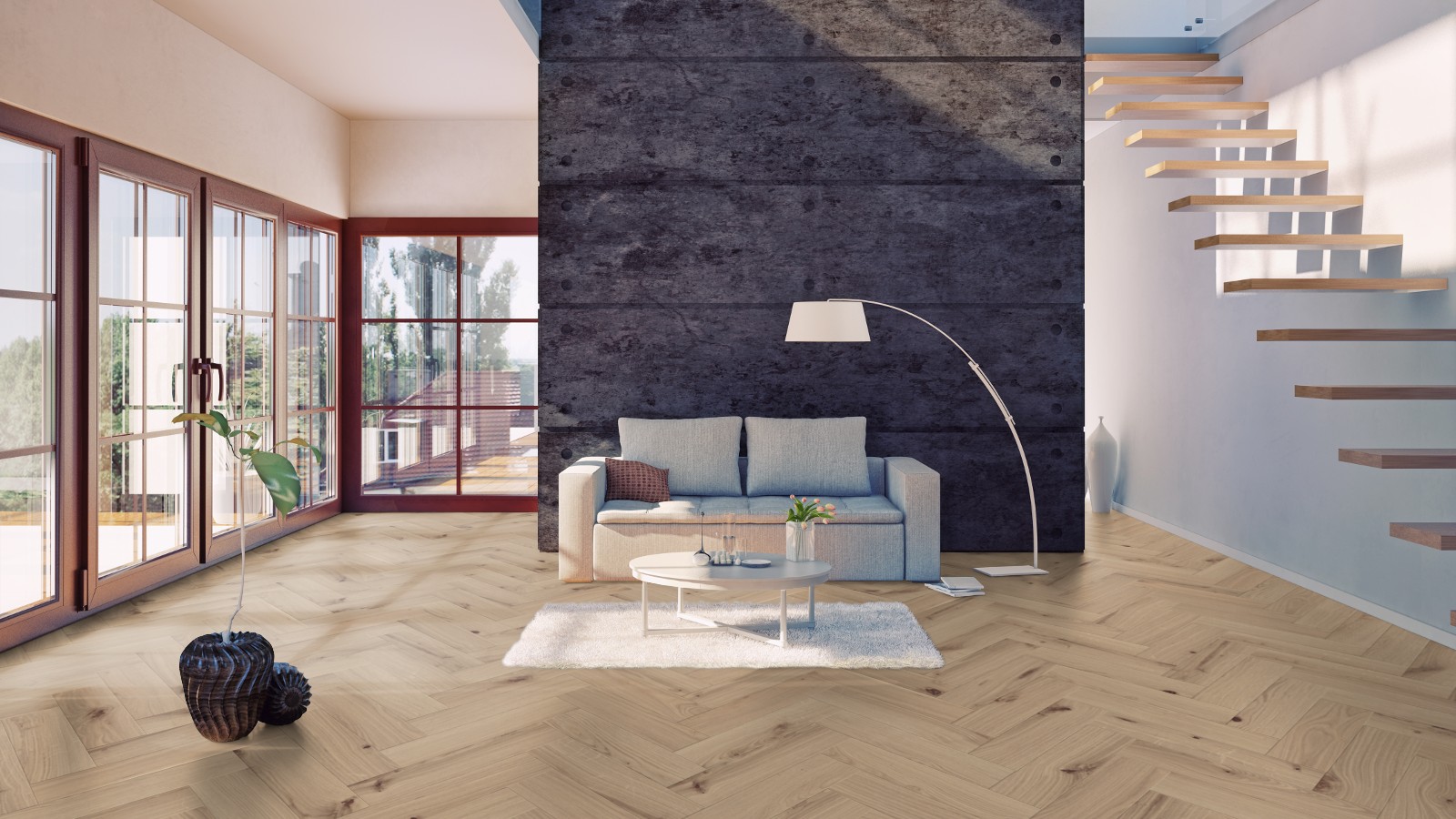 All-In-All Accessories
We carry the All-in-All brand which supplies thousands of high-quality doorbars with a range of profile finishes, different materials and multiple colour choices. The site has the largest selection of these accessories in the Middle East. You will find thousands of accessories to complete any flooring project and we even have accessory options to match all major luxury vinyl and laminate flooring brands.
Download New Price List
Footfall Flooring
Footfall Flooring is based in the UK and provides high-quality, sustainable hard flooring underlays which UKFS has been exclusively supplying for many years. They are one of our preferred partners due to their many years of experience and unparalleled products. With a more sustainable approach to underlay, Footfall is using rubber crumb from tyres, fibres from coffee sacks and wool from carpets to make innovative products that reduce noise and improve performance for commercial and domestic floors.
Bjelin
Bjelin, part of the Pervanovo Invest AB Group, develops and manufactures a wide product range of both traditional wooden floors and innovative floors from new materials. The development is performed in collaboration with sister company Välinge Innovation AB, best known as the inventors of the click floor.
Request a Callback
Struggling to choose between parquet wooden flooring and luxury vinyl tiles?
Our flooring specialists are here to help.